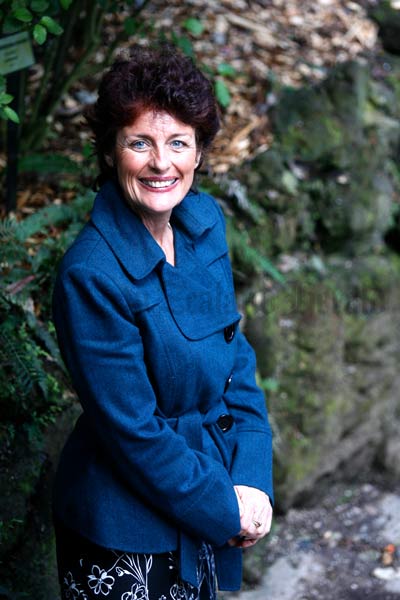 Debra Lampshire:  Voice Hearer, Educator, & Researcher is coming to NYC for two workshops
Debra Lampshire has transferred her 30 years of the lived experience of recovery, voice hearing and the shared experiences of the consumers she has worked with into a wealth of knowledge that is collaborative, interactive and empowering. She is a prominent leader and mentor to others within the service-user and clinical movement in New Zealand and a well know trainer, educator and advocate within national and international mental health services. She is the current Chairperson for ISPS New Zealand and held the position of Consumer Consultant to Auckland District Health Board (ADHB) for five years. She is currently a Project Manager for ADHB's Psychological Interventions for Enduring Mental Illness Project. In this unique and innovative position, Debra works in a clinical setting, leading the development of psychological strategies for positive symptoms of psychosis, and is the first non-clinician to do so. Debra is also a professional teaching fellow with The University of Auckland's Centre for Mental Health Research and Policy Development, where she holds both an academic and research role. Her work has been presented as keynotes and workshops/symposia at numerous conferences both nationally and internationally.
(1) ISPS-US is sponsoring a full day workshop at the A.R.E. Center in midtown Manhattan on Tuesday September 29th from 10 am to 4 pm. Cost $25 to $100, see registration for details.
http://tinyurl.com/oxdu67y
In this workshop, Ms. Lampshire will use her own experience, discuss her research, and engage with participants in experiential exercises with participants. The following topics will be addressed:
What does it mean for a voice hearer to be in recovery?
What is the role of empowerment in this recovery?
What do mental health professionals need to learn from voice-hearers?
What are the implications of the Hearing Voices Network paragdigm for the mental health system?
This workshop is appropriate for voice-hearers and their families/allies, students, peers, advocates and mental health professionals.
(2) FREE Hearing Voices NYC event, Friday evening September 25 from 6 pm to 8 pm.
TAKING BACK YOUR LIFE: Stand Up & Start Up!
In this talk Debra Lampshire, who spent decades institutionalized and who now gives lectures to mental health professionals regarding recovery, will discuss how she  overcomes the  fear of asserting herself, how to  feel confident and capable regarding  starting & leading  groups. For those who are feeling anxious, uncertain or who fear stepping up to the plate to start an HVN or other group, this meeting will be sure to inspire. This meeting is free to all.
Location: Jefferson Market Library
425 Avenue of the Americas (6th Ave) between 9-10th Streets
New York , NY 10011
Take A, B, C, D, E, F to West 4th Street or 1, 2, 3 to 14th St, F to 14th, L to 6th Ave, 4, 5 to 14 th St-Union Square or 6 to Astor Place
NO NEED TO REGISTER. JUST SHOW UP!!