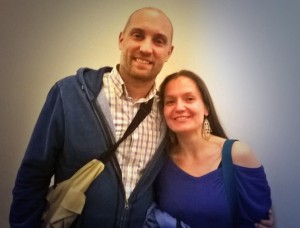 Join us for 'Mindfulness & Compassion for Extreme States' with Rufus May and Elisabeth Svedholmer
Saturday, June 4th, 11am to 2pm,
@ C.G. JUNG FOUNDATION, ELEANOR BERTINE AUDITORIUM
28 East 39th Street, New York, NY 10016
Co-sponsored by Hearing Voices NYC and the Western Mass Recovery Learning Community
About this Workshop:
This workshop will look at different ways to use mindfulness and compassion based approaches with powerful states of mind. It will include: how mindfulness can help us as supporters, practical techniques that can be useful for strong mind states like mania and restlessness; Grounding and centering techniques; Compassionate communication styles Supporting people to develop a compassionate self.
Registration is required and space is limited. A limited number of number of free tickets will be provided to those with significant financial constraints. Please e-mail info@westernmassrlc.org if you are interested in a free ticket.