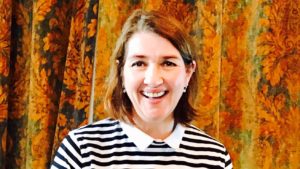 A huge thanks to Jacqui Dillon for coming to speak to our community yesterday at Jefferson Market Library. Over 50 people attended the full-day workshop which focused on the history, ethos, and group format of the Hearing Voices Movement.
Jacqui mentioned some important resources during her talk, including:
Our follow-up event is happening soon:
Dinner with Matt & Peri! **Limited Seating**
RSVP: mariehansen [at] me [dot] com 
Matt & Peri are going to talk about their experiences running a Hearing Voices group in a community setting (Max Caffe!)
and can answer any questions people have about starting groups. If you are a current or past facilitator, consider coming to help
teach new people about how to run groups. If you are a new facilitator, come by to learn from current facilitators.
Chill, laid-back discussion & community gathering
Wednesday 6/14 6:30-8pm
**You must order food if you come we want Max Cafe to keep liking us** 
Location: Max Caffe: 1262 Amsterdam Ave New York, NY 10027
Jacqui will be returning to New York on October 19th 2017– Stay tuned! In the meantime, Hearing Voices NYC is working on getting a 3  day facilitator training. Check back here for more info.