PAST EVENTS:

Hearing Voices Network NYC is having its first-ever facilitator training for people that want to start their own Hearing Voices groups. The training will be 2 full days and will consist of hands-on/practical approaches to starting your own Hearing Voices group.
Dates: June 2nd-3rd, 2018
Where: Community Access in the East Village
Cost: $200 Full Price, $150 Students/Low Income, Scholarships available for voice-hearers contact Tami: tmgattalcat@gmail.com
Who is teaching: Voice-hearers and people with lived experience of extreme states from the New York City community, plus some clinicians who have developed allied groups within institutional settings or in the community with co-faciliation
Why: Many people have approached us about wanting to start Hearing Voices groups in NYC, but don't feel they have enough practical or 'hands-on' knowledge to start their own. This 2-Day facilitator training is an attempt to vitalize the Hearing Voices Network in NYC and help people feel ready to start their own group.
RSVP:  contact@isps-us.org

Co-sponsored by ISPS-US and Hearing Voices NYC:
THEY HEARD VOICES is documentary film exploring the Hearing Voices Movement, chronic psychosis and the schizophrenia label. The film is a series of wide-ranging interviews with voice hearers, medical historians, anthropologists and psychiatrists from Britain and America, presenting different people's views.
Panel with audience Q & A will follow featuring members of ISPS-US & Hearing Voices NYC:
Matt Estrada, Tami Gatta, & Peri Zarella
TRAILER: https://vimeo.com/185557072
In celebration of Worldwide Creative Maladjustment Week
(July 7-14)
When: July 13th 2017
Where: Jefferson Market Library 425 Ave of the Americas (6th ave & 10th Street)
Cost: FREE

Dinner with Matt & Peri! **Limited Seating**
Matt & Peri are going to talk about their experiences running a Hearing Voices group in a community setting (Max Caffe!)
and can answer any questions people have about starting groups. If you are a current or past facilitator, consider coming to help
teach new people about how to run groups. If you are a new facilitator, come by to learn from current facilitators.
Chill, laid-back discussion & community gathering
Wednesday 6/14 6:30-8pm
**You must order food if you come we want Max Cafe to keep liking us**
Location: Max Caffe: 1262 Amsterdam Ave New York, NY 10027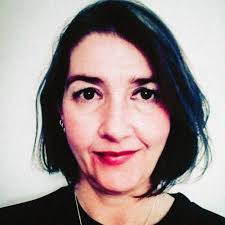 What Does it Mean to Facilitate a Hearing Voices Group?
FREE Full-Day Event for People Interested in Starting their Own Hearing Voices Group
with Jacqui Dillion (Chair of Hearing Voices Network England)
Monday June 5th 2017
10-3pm
Jefferson Market Library
425 Ave of the Americas (6th Ave & 10th Street)
Please indicate if you are willing & ready to start a Hearing Voices group, as there is a smaller strategy meeting afterwards 3-4pm with limited seating

Hearing Voices NYC is happy to announce our collaboration with the #EmergingProud campaign! #EmergingProud is ultimately a campaign about providing hope; that breaking down does not mean we are broken; it means that we can be amidst a difficult journey to 'breakthrough'.
The launch of International #EmergingProud day on Friday, May 12th, aims to expand the public perception of 'normal' all over the world. The event brings together collaboration from many organizations and 8 countries, seeing all voices join to bring evolution in mental health support, and will also include premiere screenings of CRAZYWISE. Together, we are creating a new global movement towards a dream we all share. For more information on the campaign go to:http://www.emergingproud.com/
What:
Screening of the film CRAZYWISE with panel featuring:
Sascha Altman DuBrul– NYC Icarus Project & Institute for the Development of Human Arts
Issa Ibrahim– Author of The Hospitals Always Wins 
Peri Zarrella- Hearing Voices Network NYC
Kevin Tomlinson– Director & Executive Producer of CRAZYWISE
When:
May 12th 2017
Doors open at 6:30pm, Screening starts at 7pm
Where:
NYU Langone Hospital at First Ave and 30th Alumni Hall A
Sponsored by:
International Society for the Social and Psychological Approaches to Psychosis – United States Chapter Icarus Project NYC 
Institute for the Development of Human Arts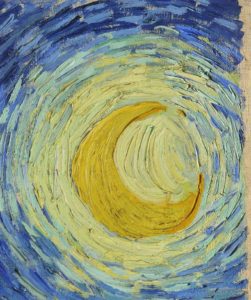 Please join us for a lively afternoon exploring how insights from people who have been diagnosed with psychiatric illnesses are raising fundamental questions about mental health, community and human experience.
Featuring:
Jacqui Dillon- National Chair, Hearing Voices Network, England, and co-editor of "Living with Voices, An Anthology of 50 Voice Hearers' Stories of Recovery". See: www.jacquidillon.org
Gail A. Hornstein- Professor of Psychology, Mount Holyoke College, and author of "Agnes's Jacket: A Psychologist's Search for the Meanings of Madness". See: www.gailhornstein.com
Noel Hunter- Clinical Psychologist and Board Member of Hearing Voices Network USA. See: www.noelrhunter.com
Greg Shankland- Voice Hearer and business strategist. He is the founder of MAD-Sense, bringing unique insights to the understanding of intrusive phenomena. See: www.mad-sense.com
Plus a bakesale to support Hearing Voices NYC & the Our Voices Raised Project 
CG Jung Foundation of NYC (28 East 39th Street) 
$60 Students/Reduced Income Fee
**All proceeds go to Hearing Voices Network NYC and the Our Voices Raised project **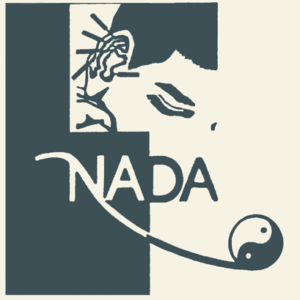 What: The NADA Protocol is a special type of acupressure/acupuncture used for emotional distress that can be administered by anyone. It is a non-verbal approach to healing that includes non-invasive beads, seeds, or acupuncture needles in the ear. This training was inspired by Will Hall's most recent Madness Radio Podcast on the subject.
When: March 2nd 2017 at 6-8pm
Where: Jefferson Market Library 425 6th Ave (at 10th Street) 
What to expect: This is a hands-on workshop. Participants will experience for themselves the NADA protocol (i.e., acupressure with beads while sitting quietly). Participants will then be asked to share their experiences with the group and will practice placing the beads on others. There will be plenty of time for questions & answers. The instructor is Jo Ann Lenney, an expert trainer with NADA.
All welcome!
What: Using Creative Arts with Voice Hearers: A Workshop with Tami Gatta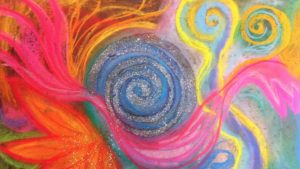 Who: All are welcome!
When: December 8th at 6pm
Where: Community Access 2 Washington Street 9th Floor main conference room.
This presentation will be about using the creative arts when talk doesn't seem to capture the experiences of voices, visions and other extreme or unusual experiences. Tami will discuss her own reasonings for eschewing classic "talk therapy" methods, and will speak about using the arts to externalize and concretize the voice hearing experience. The workshop will be experimental and will be an opportunity for people to try out techniques for themselves.
Workshop on Mindfulness & Compassion for Extreme States with Rufus May & Elisabeth Svedholmer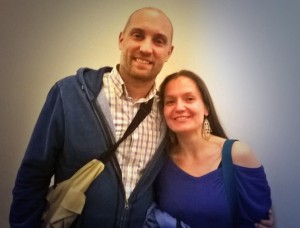 Saturday, June 4th, 11am to 2pm
@ C.G. JUNG FOUNDATION, ELEANOR BERTINE AUDITORIUM
28 East 39th Street, New York, NY 10016
Co-sponsored by Hearing Voices NYC and the Western Mass Recovery Learning Community
About this Workshop:
This workshop will look at different ways to use mindfulness and compassion based approaches with powerful states of mind. It will include: how mindfulness can help us as supporters, practical techniques that can be useful for strong mind states like mania and restlessness; Grounding and centering techniques; Compassionate communication styles Supporting people to develop a compassionate self.
Registration is required and space is limited. A limited number of number of free tickets will be provided to those with significant financial constraints. Please e-mail info@westernmassrlc.org if you are interested in a free ticket.
Register HERE
FREE SCREENING of HEALING VOICES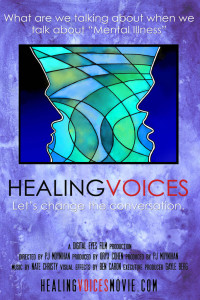 TAKING BACK YOUR LIFE: Stand Up & Start Up!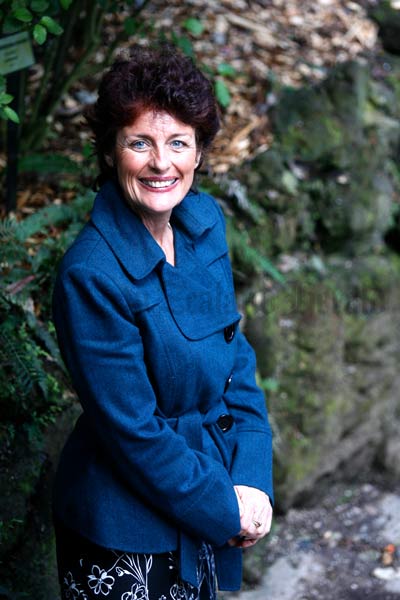 In this talk Debra Lampshire, who spent decades institutionalized and who now gives lectures to mental health professionals regarding recovery, will discuss how she  overcomes the  fear of asserting herself, how to  feel confident and capable regarding  starting & leading  groups. For those who are feeling anxious, uncertain or who fear stepping up to the plate to start an HVN or other group, this meeting will be sure to inspire. This meeting is free to all.
Friday September 25 from 6 pm to 8 pm.
Location: Jefferson Market Library
425 Avenue of the Americas (6th Ave) between 9-10th Streets
New York , NY 10011
Take A, B, C, D, E, F to West 4th Street or 1, 2, 3 to 14th St, F to 14th, L to 6th Ave, 4, 5 to 14 th St-Union Square or 6 to Astor Place
NYC's 9th Annual Peer Specialist Conference: Eye on the Future, A Kaleidoscope of Possibilities 
When: July 23rd, 2015
Where: New York University Kimmel Center
Hearing Voices Network Workshop
June 2015
Where: Maimonides Medical Center, Department of Psychiatry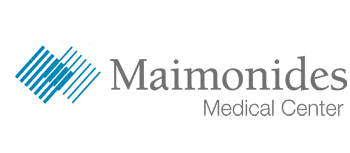 "What happened to you?" A discussion and gathering on trauma and emotional distress
Spring 2015
Where: Jefferson Market Library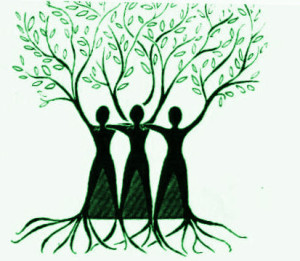 Workshop: Making Sense of Violent & Taboo Voices with Rai Waddingham from Hearing Voices England 
May 2015
Where: A.R.E. Center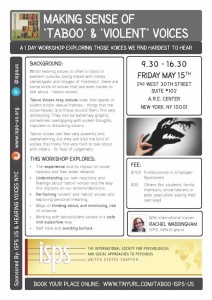 FREE Hearing Voices Workshops with Noel Hunter (featured), Marie Hansen, Barry Floyd & Ross Tappen
Fall 2014
Where: Jefferson Market Library
Save
Save
Save
Save
Save
Save
Save
Save
Save
Save
Save
Save
Save
Save
Save
Save
Save
Save
Save
Save
Save
Save
SaveSave
SaveSave